Aliyah – Cue Career intern
went to the 500 Startups #DiversityandUnity Summit in NYC – in this video she discusses the event and answers other students' questions:
Project Cover
How Would $500 Impact What You Are Doing?
Sometimes a little money can go a long way to impact your life by fueling your passion, craft, or career.
Apply for a Project Cover Grant
The Boeing Intern Program
Deadline: Ongoing | Apply here
Eligibility: Currently enrolled in some form of an accredited higher education
Location: Multiple Locations – Reloacton Packages Offered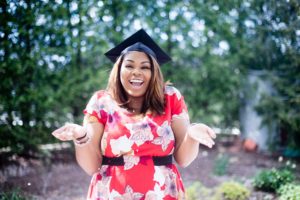 NOW – The Skills Gap – -Where are the job openings?
This year, Software Developer takes the No. 1 spot as the Best Job overall.
Dentist ranks at No. 2, followed by physician assistant at No. 3 and nurse practitioner at No. 4.
This is the first time since 2015 that a health care job has not topped the list, though health care positions continue to dominate the 2018 rankings due to a combination of high salaries and low unemployment rates. In addition to taking 47 of the 100 Best Jobs, the majority of the Best-Paying Jobs are also in health care. With an average salary of $269,600, anesthesiologist tops the list, followed by surgeon at No. 2 and obstetrician and gynecologist at No. 3.
Home Health Aide has a forecasted growth of 47% in the coming eight years. Employment of Personal Care Aides is anticipated to grow 39% over the same time frame. That translates to almost half-a-million and three-quarter-million new positions in each field, in less than a decade's time.
In fact, five of the 10 toughest jobs to fill in 2018 are in healthcare, and appear here because of the high demand.
Nurse Practitioners, with a growth outlook of 31%, and Physical Therapists at 34%, are two of the most in-demand fields tracked in the Jobs Rated report. The American Physical Therapy Association has forecast shortages in the profession, and the solution may not be as simple as adding new Physical Therapists to the workforce, as it is retaining current workers.
A similar challenge befell various trade professions during the recession. While Construction Laborer and Truck Driver possess two of the lower eight-year growth outlooks of the 10 toughest jobs to fill, the professions are in very high immediate demand as a result of employment and skills gaps. According to the American Trucking Associations, more than 70 percent of goods consumed in the U.S. are delivered by truck, and the industry needs to hire almost 900,000 more drivers to meet rising demand. The Bureau of Labor Statistics predicts that there will be hundreds of thousands of new job openings in the construction industry by 2026.
Lightspeed Venture Partners Summer Fellowship 2018
Lightspeed's 10-week Summer Fellowship gives highly motivated entreprenuers, with at least one engineering or CS student on their team, the resources, guidance, and connections they need to grow their ventures.
Startup Grants
To cover living and business expenses during the program, each selected team will receive $5,000, plus $15,000 per team member.
Teams will have access to office space in Menlo Park— complete with equipment, scenic views, common areas, a fully stocked kitchen, and even a shower—and will be matched with one or two Lightspeed investment professionals for mentorship throughout the summer.
Other investment professionals will also be on hand to provide advice and guidance. Fellows are under no obligation to Lightspeed, nor will Lightspeed receive equity as part of the program.
Eligibility
Teams of 2 to 4. Teams of one are not accepted.
At least one team member who was a full-time student (graduate or undergraduate in Engineering or Computer Science) during the 2017-2018 academic year.
All team members who receive the Fellowship funds must work in the Menlo Park Office full-time for 10 weeks during the summer.
If ANY of your team members change after the application deadline, you will be required to apply again.
Why apply?
$15,000 / individual + $5,000 / team (no equity, no obligation)
Close mentoring by 1-2 Lightspeed partners
Office space on Sand Hill Road
Free cloud services: Amazon Web Services, Google Cloud & Microsoft Azure
Additional Resources
Throughout the program, a number of added resources is offered.
The Venture Series course covers topics like hiring and compensation, venture capital economics, pitching investors, initial strategies, and career advice.
They also bring in weekly speakers and angel investors, many of whom have become advisors to past teams, to share their insights and offer advice. And each Monday over lunch, all fellows are invited to join young founders and executives to learn about their startup experiences.
Summer 2018 Internship Opportunities with Emerson Collective
Deadline: Applications are considered on a rolling basis until March 25, 2018. Applicants will be informed whether or not they are continuing in the selection process by April 23, 2018; Apply Here
Eligibility:Undergraduate college students are invited to send a resume and a short (<250 words) note about your interest in the role to recruiting@emersoncollective.com. You are welcome to apply for up to two positions. In your application email, please use "EC Internship Application" as the beginning of your subject line. Then, please list the team* to which you are applying. For example: "EC Internship Application – Marketing and Communications." If you are applying to two teams, please submit two separate emails and be sure to denote your preference in the note.
Location:  Elemental Excelerator placements will be located with portfolio companies around the Bay Area.         The XQ intern will be based in Oakland, California.     The Public Affairs and Immigration interns will be located in Washington, D.C.   All other roles will be based in our Palo Alto office.
Compensation:  EC offers competitive compensation for this role – please inquire for more information. Lunch is provided.
Microsoft AI Residency Program 2018
Deadline: March 30, 2018 00:00 (CEST) | Apply here
Eligibility: BSc, MSc, and PhD graduates with substantial coursework in, but not limited to: computer science, electrical engineering, data science, mathematics, physics, economics, human-computer interaction, and computational biology.
Experience developing in at least one high-level language such as Python or C/C++/C#.
Location: Redmond, The United States or Cambridge, The United Kingdom
Facebook Finance Summer Internship 2018
Deadline: Ongoing | Apply here
Eligibility: Pursuing a Bachelor's Degree or at least 2 years work experience in business strategy, finance, analytics or planning (experience in technology or media is highly desirable)
Location: Menlo Park, the United States
Adidas Finance Internship 2018
Deadline: Ongoing | Apply here
Dates: May 7 – August 24, 2018
Eligibility: Currently enrolled in a College/University program related to Business, Finance and/or Accounting
Location: Woodbridge, Canada
IDEO Interaction Design Summer Internship
Deadline: Ongoing | Apply here
Eligibility: Design Interns work collaboratively, creatively, and flexibly within interdisciplinary teams and with our clients. Being a designer at IDEO means you do a lot of listening, observing, brainstorming and iterating with a group of people with backgrounds very different than yours. This diversity of thought and approach results in breakthrough ideas that lead to innovative outcomes.
Location: Chicago, New York, Palo Alto and San Francisco
Caterpillar Corporate Finance Internship Program 2018
Deadline: April 3, 2018 05:59 (GMT-0600) | Apply here
Eligibility: Must be enrolled full time at a 4-year accredited university/college in one of the following degree programs: Bachelors or Masters Degree in Finance. GPA requirements 3.0/4.0 GPA (both Finance GPA & Cumulative GPA). Must have 12 completed semester hours prior to start of internship
Location: Applicants will be considered for positions throughout the United States.
Misk Grand Challenges 2018
Deadline: May 2, 2018 00:00 (CEST) | Apply here
Eligibility: There is no age requirement, but particularly young people are encouraged to apply. Misk Grand Challenges innovators should be linked to an institution capable of receiving a grant. The grants will not be made to individuals.
Prizes: Awards total USD 100,000 each, to be provided over two years, with an opportunity to apply for follow-on funding afterwards.
Trip to Argentina – South American Business
Deadline:  April 30th 2018 l Apply here
The South American Business Forum is looking for 100 current undergraduate or graduate
students (or graduates post 2017) to visit Buenos Aires, Argentina on August 3-5 for their signature symposium. If accepted, students will receive accommodation, transfers, entrance and all meals covered by the SABF. Interested in meeting passionate students and future leaders from across the globe?
Learn more about the Forum here and
 direct questions to the SABF 
here
.
The Memphis Urban Fellows Program (MUFP)
Deadline: May 4, 2018 00:00 (CEST) | Register here
Minimum Qualifications:  This program is for current college/graduate students or those who have graduated within the last two years.   Urban Fellow Interns are paid $12/hr for their service to the City of Memphis. Additionally, participants are afforded the chance to earn college credit hours for their participation in the Urban Fellows Program. All documentation required for college credit must be completed by the student, with necessary support from their Mentor.  Interns are expected to commit a minimum of 10 hours per week, a maximum of 28 hours, to their assigned service centers for the duration of the program.
Special Requirements
Important Dates – Urban Fellows Summer Session 2018
*All dates are subject to change at the discretion of the program coordinator*
Orientation: June 12th
Report to City Divisions: June 12th – August 15th
The Harley Davidson Find Freedom Internship
Deadline: May 11, 2018 00:00 (CEST) | Register Here
#FINDYOURFREEDOM INTERNSHIP
Do you hate the idea of interning for 40 hours a week in a cube lit by fluorescent lights? Do you want to grab life by the handlebars and take on the world? Then this is the summer job for you.
This 12-week internship is designed to give you hands-on experience in integrated marketing communications. We'll teach you to ride, give you a bike and pay you to discover motorcycle culture while you find your freedom on the open road. And at the end of it all, you'll get to keep a bike*. Yep, you read that right. It's yours.
Microsoft Imagine Cup 2018
Deadline: May 31, 2018 00:00 (CEST) | Register here
Eligibility: All students at accredited schools around the world are eligible.
Prizes: up to USD 100,000,-
Imagine Cup is a global competition that empowers the next generation of computer science students to team up and use their creativity, passion and knowledge of technology to create applications that shape how we live, work and play.
NextGen Rising Summer Fellowship
Deadline: Ongoing | Apply here 
Eligibility: NextGen Rising is proud to announce our Summer Fellowship program, the premier organizing training program for students and young people working to lead the youth wing of the Resistance to Donald Trump. NextGen Rising is seeking passionate and hardworking individuals to embark on a 10-week fellowship program, starting May 31 and ending August 9, that teaches young changemakers the art and science of community organizing, civic engagement, and electoral organizing.
Locations:
NextGen Rising Summer Fellowship (Arizona)
NextGen Rising Summer Fellowship (California)
NextGen Rising Summer Fellowship (Florida)
NextGen Rising Summer Fellowship (Iowa)
NextGen Rising Summer Fellowship (Michigan)
NextGen Rising Summer Fellowship (Nevada)
NextGen Rising Summer Fellowship (New Hampshire)
NextGen Rising Summer Fellowship (Pennsylvania)
NextGen Rising Summer Fellowship (Virginia)
NextGen Rising Summer Fellowship (Wisconsin)
NBC News and MSNBC East Coast Internship Program – Fall 2018
Deadline: JUNE 15, 2018 I Apply here
Eligibility:  In pursuit of an Associate, Bachelor or Graduate degree at an Accredited Institution and be able to provide documentation to confirm your degree progress.
Location: New York, The United States
SpaceX Engineering Internship 2018
Deadline: Ongoing | Apply here
Eligibility: Currently enrolled in a College/University program related Engineering. SpaceX engineering interns play a significant role in the design, development, testing and manufacturing of spaceflight hardware.
Location: Irvine, CA
WHO Internships 2018
Deadline: June 30, 2018 00:00 (CEST)| Apply here
Eligibility: Candidates must have completed three years of full-time studies (bachelor's level or equivalent) at a university or equivalent institution prior to commencing the assignment; AND be enrolled in a course of study at a university or equivalent institution leading to a formal qualification (applicants who have already graduated may also qualify for consideration provided that they start the internship within six months after completion of their formal qualification).
Location: WHO offers internships globally in regional offices, as well as at headquarters