The Cooke College Scholarship Program
is an undergraduate scholarship program available to high-achieving high school seniors with financial need who seek to attend and graduate from the nation's best four-year colleges and universities.
Peerlift 
Check out their many scholarships Here
MicroInternships in Chicago
As a college student or recent grad launching launching your career, Micro-Internships provide a tremendous opportunity. Not only can you explore different career paths and work on interesting assignments, you can also demonstrate your abilities to potential employers while building your professional portfolio and network. Beyond that, your academic experience will improve as you apply what is taught in the classroom to the real world (and vice versa). Oh, did we forget to mention that you get paid for all of this?  For more information Click HERE
Marketing Associate @ Social Impact Startup
Mission-based baked goods company Nunbelievable is hiring a marketing associate to work with Next Gen-er Kuda Biza and execute on content, social media, and other marketing outlets.   Location: New York  Compensation: Competitive remuneration, commensurate with experience (contract or full-time depending on candidate)  Interested?   Please email Kuda Biza with your reason for wanting to join our team, along with your resume or LinkedIn profile.
$2MM @ Female FoundersM12 has opened applications for its Female Founders Competition and is seeking top B2B startups founded by women to apply for the opportunity to win $1-2MM in funding. Learn more here.
6-Month Program @ Young FoundersWesterwelle Foundation is accepting applications for the Young Founders Program, a 6-month, fully-funded program including a full scholarship to attend the Berlin leadership conference. Learn more here.
The Worst Way to Apply for a Job You Really Want
Some good points for students – quick read for students – read on Medium HERE
Aliyah – Cue Career intern
went to the 500 Startups #DiversityandUnity Summit in NYC – in this video she discusses the event and answers other students' questions.
In this video Students discuss the importance of landing internships and how important it is to hustle and network:
Apprenticeship to Get Boost from Changes to Minimum Qualifications for Instructors
Interest in registered apprenticeship programs is on the rise in California, but qualified instructors are in short supply. To increase community colleges' hiring pools, the Board of Governors earlier in the year approved historic 
changes to minimum qualifications for apprenticeship instructors
. Dr. Lynn Shaw, Interim Director of Workforce and Economic Development, led the effort for more than two years in 
collaboration
 with labor, Academic Senate and the California Apprenticeship Council.
"The ability to increase our number of apprenticeship instructors eligible to teach will bring current industry expertise into our classrooms. More apprentices means increasing the number of job-ready students we can deliver to California's employers," said Shaw. "This is a win-win-win."
NOW – The Skills Gap – -Where are the job openings?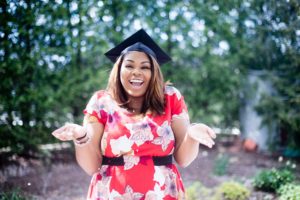 It pays to be a blockchain engineer
Demand for blockchain engineers has skyrocketed since last year.  Blockchain engineers are making between $150k and $175k on average — heartily surpassing the typical software engineer's $135k salary.Software Developer still takes the No. 1 spot as the Best Job overall. Dentist ranks at No. 2, followed by physician assistant at No. 3 and nurse practitioner at No. 4.
This is the first time since 2015 that a health care job has not topped the list, though health care positions continue to dominate the 2018 rankings due to a combination of high salaries and low unemployment rates. In addition to taking 47 of the 100 Best Jobs, the majority of the Best-Paying Jobs are also in health care. With an average salary of $269,600, anesthesiologist tops the list, followed by surgeon at No. 2 and obstetrician and gynecologist at No. 3.
Home Health Aide has a forecasted growth of 47% in the coming eight years. Employment of Personal Care Aides is anticipated to grow 39% over the same time frame. That translates to almost half-a-million and three-quarter-million new positions in each field, in less than a decade's time.
In fact, five of the 10 toughest jobs to fill in 2018 are in healthcare, and appear here because of the high demand.
Nurse Practitioners, with a growth outlook of 31%, and Physical Therapists at 34%, are two of the most in-demand fields tracked in the Jobs Rated report. The American Physical Therapy Association has forecast shortages in the profession, and the solution may not be as simple as adding new Physical Therapists to the workforce, as it is retaining current workers.
A similar challenge befell various trade professions during the recession. While Construction Laborer and Truck Driver possess two of the lower eight-year growth outlooks of the 10 toughest jobs to fill, the professions are in very high immediate demand as a result of employment and skills gaps. According to the American Trucking Associations, more than 70 percent of goods consumed in the U.S. are delivered by truck, and the industry needs to hire almost 900,000 more drivers to meet rising demand. The Bureau of Labor Statistics predicts that there will be hundreds of thousands of new job openings in the construction industry by 2026.
New Study Finds Most College Graduates Who Start Out Underemployed, Stay There
Women are more likely than men to be underemployed in first job with lasting consequences.