Sports VC Internships
SeventySix Capital, a sports tech venture capital fund led by MLB all-star Ryan Howard and Wayne Kimmel, is recruiting interns to work with portfolio founders, the SeventySix team, Athlete Venture Group and more. Learn about the opportunities and how to apply
HERE
Peerlift
Check out their many scholarships Here
The Worst Way to Apply for a Job You Really Want
Some good points for students – quick read for students – read on Medium HERE
Amazon Software Development Engineer Internship – Summer 2019 (United States)
Applications are reviewed on a rolling basis. For an update on your status, or to confirm your application was submitted successfully, please login to your candidate portal. Please note that we are reviewing a high volume of applicants. Therefore, we appreciate your interest and patience as we review applications for future Amazonians!
Student Programs is looking for Software Development Engineer Interns located in Amazon offices across the United States.
Note: By applying to this position, your application will be considered for locations we hire for in the United States including,but not limited to: Seattle, WA; Austin, TX; Bay Area, CA; Bellevue, WA; Boston, MA; Denver, CO; Detroit, MI; Herndon, VA; Irvine, CA; New York, NY; Madison, WI; Minneapolis, MN; Phoenix, AZ; Portland, OR; San Diego, CA.
We are looking for future Amazon interns to join us for summer 2019! Amazon interns have the opportunity to work alongside the industry's brightest engineers who innovate everyday on behalf of our customers. Our interns and co-ops write real software and partner with a select group of experienced software development engineers, who both help and challenge them as they work on projects that matter to our customers.  Apply Here: 
Southwest Airlines – Atlanta – Internship
wants to equip high school students with knowledge in aviation and real world experience. This is a great opportunity to grow as an individual and be a part of the Fun-LUVing Culture Southwest Airlines is known for.  Apply Here
Southwest Airlines will consider your interest for the High School Intern position if you are currently a resident of the Atlanta area
To participate in this internship, you must be 16 years old by
June 10, 2019
Currently enrolled in high school as a Sophomore or Junior status
Cumulative GPA of 2. 75 or above preferred
Must be able to provide your own transportation to/from Southwest Airlines offices
James Beard Foundation Scholarship Program
Open Now  |  Deadline: May 15, 2019  |  National
The James Beard Foundation (JBF) Scholarship program was established to assist aspiring and established culinary professionals who plan to further their education at a licensed or accredited culinary school or food-focused program.
The JBF Scholarship program is offering more than 90 scholarships from $1,000 up to $20,000 each.
To apply, students must be high school seniors or graduates planning to start or continue a course of study at a licensed or accredited culinary school or food-focused program in the 2019-2020 academic year. Additional eligibility requirements may apply for some of the JBF scholarships. Students complete one application to be considered for all JBF scholarships for which they meet the criteria.
Professional grants are also available for independent work, study and travel.  Apply HERE
2019 Technology Highschool Senior Explorer, Intern (Atlanta, GA)
The Explorer Program is an 8-week paid learning experience for graduating high school students where you'll get hands on learning experience from our army of project managers, web developers, and engineers, all working like a well-oiled machine to keep our network running and our customers connected.  Apply HERE
 MicroInternships in Chicago
As a college student or recent grad launching launching your career, Micro-Internships provide a tremendous opportunity. Not only can you explore different career paths and work on interesting assignments, you can also demonstrate your abilities to potential employers while building your professional portfolio and network. Beyond that, your academic experience will improve as you apply what is taught in the classroom to the real world (and vice versa). Oh, did we forget to mention that you get paid for all of this?  For more information Click HERE
The Boeing Intern Program
Deadline: Ongoing | Apply here
Eligibility: Currently enrolled in some form of an accredited higher education
Location: Multiple Locations – Reloacton Packages Offered 
IDEO Interaction Design Summer Internship
Deadline: Ongoing | Apply here
Eligibility: Design Interns work collaboratively, creatively, and flexibly within interdisciplinary teams and with our clients. Being a designer at IDEO means you do a lot of listening, observing, brainstorming and iterating with a group of people with backgrounds very different than yours. This diversity of thought and approach results in breakthrough ideas that lead to innovative outcomes.
Location: Chicago, New York, Palo Alto and San Francisco
Arborjet Taking Root Scholarship Program
Due June 14, 2019
Arborjet has established its Taking Root Scholarship Program to encourage and enable bright and promising young students to fulfill their dreams of entering careers in the arboriculture industry.
Scholarships are offered for students looking to pursue full-time studies in Forestry, Plant Sciences, Horticulture, Entomology, Environmental Science or a related major at an accredited two- or four-year college or university of the student's choice.
For more information, please visit scholarsapply.org/arborjet.
Aliyah – Cue Career intern
went to the 500 Startups #DiversityandUnity Summit in NYC – in this video she discusses the event and answers other students' questions.
In this video Students discuss the importance of landing internships and how important it is to hustle and network:
Apprenticeship to Get Boost from Changes to Minimum Qualifications for Instructors
Interest in registered apprenticeship programs is on the rise in California, but qualified instructors are in short supply. To increase community colleges' hiring pools, the Board of Governors earlier in the year approved historic 
changes to minimum qualifications for apprenticeship instructors
. Dr. Lynn Shaw, Interim Director of Workforce and Economic Development, led the effort for more than two years in 
collaboration
 with labor, Academic Senate and the California Apprenticeship Council.
"The ability to increase our number of apprenticeship instructors eligible to teach will bring current industry expertise into our classrooms. More apprentices means increasing the number of job-ready students we can deliver to California's employers," said Shaw. "This is a win-win-win."
NOW – The Skills Gap – -Where are the job openings?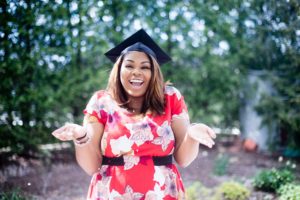 It pays to be a blockchain engineer
Demand for blockchain engineers has skyrocketed since last year.  Blockchain engineers are making between $150k and $175k on average — heartily surpassing the typical software engineer's $135k salary.Software Developer still takes the No. 1 spot as the Best Job overall. Dentist ranks at No. 2, followed by physician assistant at No. 3 and nurse practitioner at No. 4.
This is the first time since 2015 that a health care job has not topped the list, though health care positions continue to dominate the 2018 rankings due to a combination of high salaries and low unemployment rates. In addition to taking 47 of the 100 Best Jobs, the majority of the Best-Paying Jobs are also in health care. With an average salary of $269,600, anesthesiologist tops the list, followed by surgeon at No. 2 and obstetrician and gynecologist at No. 3.
Home Health Aide has a forecasted growth of 47% in the coming eight years. Employment of Personal Care Aides is anticipated to grow 39% over the same time frame. That translates to almost half-a-million and three-quarter-million new positions in each field, in less than a decade's time.
In fact, five of the 10 toughest jobs to fill in 2018 are in healthcare, and appear here because of the high demand.
Nurse Practitioners, with a growth outlook of 31%, and Physical Therapists at 34%, are two of the most in-demand fields tracked in the Jobs Rated report. The American Physical Therapy Association has forecast shortages in the profession, and the solution may not be as simple as adding new Physical Therapists to the workforce, as it is retaining current workers.
A similar challenge befell various trade professions during the recession. While Construction Laborer and Truck Driver possess two of the lower eight-year growth outlooks of the 10 toughest jobs to fill, the professions are in very high immediate demand as a result of employment and skills gaps. According to the American Trucking Associations, more than 70 percent of goods consumed in the U.S. are delivered by truck, and the industry needs to hire almost 900,000 more drivers to meet rising demand. The Bureau of Labor Statistics predicts that there will be hundreds of thousands of new job openings in the construction industry by 2026.
New Study Finds Most College Graduates Who Start Out Underemployed, Stay There
Women are more likely than men to be underemployed in first job with lasting consequences.