Amazon Software Development Engineer Internship – Summer 2019 (United States)
Applications are reviewed on a rolling basis. For an update on your status, or to confirm your application was submitted successfully, please login to your candidate portal. Please note that we are reviewing a high volume of applicants. Therefore, we appreciate your interest and patience as we review applications for future Amazonians!
Student Programs is looking for Software Development Engineer Interns located in Amazon offices across the United States.
Note: By applying to this position, your application will be considered for locations we hire for in the United States including,but not limited to: Seattle, WA; Austin, TX; Bay Area, CA; Bellevue, WA; Boston, MA; Denver, CO; Detroit, MI; Herndon, VA; Irvine, CA; New York, NY; Madison, WI; Minneapolis, MN; Phoenix, AZ; Portland, OR; San Diego, CA.
We are looking for future Amazon interns to join us for summer 2019! Amazon interns have the opportunity to work alongside the industry's brightest engineers who innovate everyday on behalf of our customers. Our interns and co-ops write real software and partner with a select group of experienced software development engineers, who both help and challenge them as they work on projects that matter to our customers.  Apply Here: 
Lockheed Martin STEM Scholarship
Deadline: March 12, 2019
The Lockheed Martin STEM Scholarship program provides opportunities to students who want to build their talents and change the world!
Lockheed Martin will award 200 scholarships of $10,000 per student, renewable each year. Awards will be open to individuals studying eligible engineering or computer science majors, who demonstrate financial need and come from underrepresented or underserved communities. And the scholarship program doesn't end with a check. Mentoring opportunities will be a key component of the program, and recipients will also be eligible for Lockheed Martin internship opportunities following their freshman year in college. 
To see detailed eligibility requirements and apply, visit https://lockheedmartin.com/scholarship.
NWFA Now Accepting Applications for Wood Studies Scholarship
The National Wood Flooring Association is now accepting applications for the 2019 NWFA Education & Research Foundation Wood Studies Scholarship. This nonrenewable scholarship in the amount of $1,000 is awarded to a current high school senior who will study forestry in an effort to advance and improve forestry practices for generations to come.
The requirements for the scholarship are as follows:
Current high school senior.
GPA of 3.0 or higher.
ACT score of 25 or higher, or SAT score of 800 or higher.
Future study at a four-year college/university in the field of forestry, environmental science, or natural resources.
Application and all materials postmarked by April 1, 2019.
To learn more about this scholarship opportunity, visit NWFA's scholarship page at https://www.nwfa.org/nwfa-wood-studies-scholarship.aspx.
The NWFA Education & Research Foundation (NERF) was established to provide industry research and educate future generations of wood flooring professionals. Thanks to the generosity of its members, NWFA has conducted such research as the Life Cycle Analysis of Wood Flooring and awarded more than $225,000 in scholarships since its creation.
Project Cover
How Would $500 Impact What You Are Doing?
Sometimes a little money can go a long way to impact your life by fueling your passion, craft, or career.
Apply for a Project Cover Grant
Mike Rowe Works Foundation Calling all skilled workers!
Plumbers, electricians, welders,
and all skilled workers (see full list HERE )  who make civilized life possible:
The time has come to announce another modest pile of money available through our Work Ethic Scholarship Program for people willing to learn a trade that's in demand.
The 2019 Work Ethic Scholarship Program officially opens on Monday, January 28, 2019, and the deadline to submit applications is Thursday, March 28, 2019.  Apply HERE
$5,000 @ Power of Youth
Led by Peace First, the Power of Youth Challenge offers teen entrepreneurs micro-grants to work on projects that impact local communities, with follow-on prizes available for top participants. Learn more about the competition and how to enter HERE
SeventySix Capital, a sports tech venture capital fund led by MLB all-star Ryan Howard and Wayne Kimmel, is recruiting interns to work with portfolio founders, the SeventySix team, Athlete Venture Group and more. Learn about the opportunities and how to apply
HERE
PAID interns this summer including Snap, Fox Sports West, Hulu
Are you interested in a PAID Tech Internship this Summer?  The deadline to apply for the LA Tech Talent Pipeline Internship program to join the Summer 2019 cohort and secure a paid tech internship is April 1st
Apply NOW to be a part of the Bixel Exchange's L.A. Tech Talent Pipeline Internship Program!
The L.A. Tech Talent Pipeline internship program connects Angelenos to tech and media careers through our 60+ tech employer partners. We will have around 30 companies signed up to take on PAID interns this summer including Snap, Fox Sports West, Hulu Boingo Wireless, Data360, and many more! We've placed 250 Angelenos in paid tech internships in the last two years and 40% of them are now employed in tech roles.
Check out the internship program flyer for more information and the details on how to apply.  so don't miss out!
The Bixel Exchange's L.A. Tech Talent Pipeline Internship Program, in partnership with Mayor Eric Garcetti's office, is an incredible opportunity for youth in your network to get that critical "foot-in-the-door" for a high-growth and high-paying tech career. Out of the 250 interns placed in the past two years, nearly 40% went on to receive full or part-time employment with one of our 60+ tech company partners!    The positions that we're recruiting for range from marketing and digital media to IT support and software development – with everything in-between! To see the breadth yourself, check out our google folder of internships that we are recruiting for/have recruited for in the past. Not all positions require coding or what you might think of when you think of "tech" in a traditional sense – there really is something for everyone, at any level of technical experience!
The Great Unknowns Scholarship
Deadline: March 13, 2019
Kia Motors America, Inc. has started the Great Unknowns Scholarship to award $5,000 renewable scholarships to students who embody the spirit of "give it everything."
Applicants must be current high school seniors or undergraduates that are age 24 and under, as of the application deadline. Applicants must be attending or planning to attend an undergraduate program at an accredited two year or four-year college, university or vocational-technical school for the entire upcoming academic year. Applicants must reside in the United States as a legal US citizen.
To learn more and apply, visit https://www.scholarsapply.org/greatunknownsscholarship
RISE Financial Progress Scholarship Program
Deadline: March 31, 2019
The RISE Financial Progress Scholarship Program is offering five scholarships of $5,000 each for college students who complete a 20-minute online financial course and discuss how it will help them achieve their financial goals. Applicants must be part-time or full-time undergraduate students (or planning to be in the upcoming semester) with a minimum grade point average of 2.0 on a 4.0 scale (or its equivalent).
Learn more and get started at www.risecredit.com/rise-scholarship.
$10K for Teens
The i.Invest National Youth Business Competition awards $10k and in-kind prizes to teen entrepreneurs. The competition is seeking both contestants and judges. Learn more about the competition and how to get involved HERE
The Worst Way to Apply for a Job You Really Want
Some good points for students – quick read for students – read on Medium HERE
Structural Engineering/Architect Student Scholarship Program
Deadline: March 22, 2019
The Structural Engineering/Architecture Student Scholarship Program, sponsored by Simpson Strong-Tie Company, Inc., is available to students who will be enrolled as juniors (at least 60 semester hours or equivalent) or seniors in a full-time undergraduate course of study in architecture or structural engineering at designated four-year colleges and universities for the entire upcoming academic year.
Detailed information, a scholarship application and a list of the eligible schools can be found at scholarsapply.org/sst.
Management/Sales Summer Intern (Philadelphia District)
Company Name:  Sherwin-Williams   
Location:   Philadelphia, PA, US This PAID internship for college students offers hands-on experience in a wholesale/retail work environment and can lead to career opportunities in management and/or professional outside sales upon graduation. You will have the opportunity to learn basic store operations, gain management skills, and develop sales techniques and customer service skills, as well as increase knowledge in a variety of key business topics such as profit and loss, inventory control, and human resources. Interns will also be exposed to Sherwin-Williams professionals in a variety of functional areas. You'll gain insight on a career in outside sales by traveling with a Sales Representative and spending structured time with your District Management team.  Apply Here
Marketing Internship #SportsMarketing
Company Name  Raven 
Location Hartford, Connecticut, United States  
We offer regular product-training workshops and allow new Marketing Intern (Paid) the opportunity to spend time in the field alongside others until they develop their confidence and have expanded their comfort zones enough to achieve success on their own. On-going guidance and access to mentors are also provided on a regular basis because each individual's success contributes to our company's success as a whole.  Apply Here
Computer Science Internship
Company Name  NIC Inc. 
Location Oklahoma City, OK  Recent graduate or current student working towards a degree in one of the following discipline:  Computer Science, Software Development/Engineering, Front-End Design or related technical field: Preferably with a focus and/or skills in web application development using primarily Java, PHP, and SQL.  20-hours a week – $10/hr
Apply Here
2019 Summer Internship Program
Overview
During their competitively PAID  nine-week internship program, you will work out of one of their corporate offices in Yonkers, New York City, and Jericho.  Sterling is providing internship opportunities in Marketing, Human Resources, Commercial Banking, IT, Retail Banking, Operations and Risk Management. Their program includes a variety of networking opportunities with their executive leadership team; where they will position you for success with various projects, tasks and learning objectives to help you build the knowledge, skills and abilities you will need to pursue your desired career.
Sterling looks for people who can dream, think, create and grow. Their culture thrives on embracing and rewarding imagination and is characterized by an unwavering commitment to high achievement. They pride ourselves on sharing ideas, diversity of thought and embracing dedicated, talented and driven individuals who value honesty, integrity and go above and beyond.   Apply HERE
Summer @ YES
The YES Network is hiring paid summer interns (students only) to work directly with their VP of Communications in publicizing the business and on-air activities. How to Apply:
**The YES Network seeks a summer intern. Timeframe: May-August 2019 Pay: $14/hour Location: New York, New York
Duties:  Work directly with the Vice President, Communications in publicizing the business and on-air activities of the YES Network • Review, identify and pitch newsworthy passages within YES programs • Research and identify possible stories and other exposure opportunities for the company, its senior executives and its talent • Research, write and edit press materials such as press releases, biographies, fact sheets and industry awards competition submissions • Fulfill internal and external information requests • Manage online media database and photo library • Research and maintain YES and industry ratings databases
JOB QUALIFICATIONS • Must be a matriculating undergraduate student • Must be able to commute to and work out of YES' Manhattan office • Strong written and verbal communication skills are necessary • Must possess excellent office demeanor • Must be meticulous, professional, responsive and resourceful • Must know how to conduct research over the Internet • Must be proficient in Word and Excel • Working knowledge of the business of sports, television and new media is preferred • Must have a genuine interest in the communications/public relations field.
Submit resume to interns@yesnetwork.com, with "Summer 2019 Communications Intern" written in the Subject line.
Include brief cover letter in body of email explaining why you should be considered for this position.
Paid summer internships at Pew Research Center
are posted. Take a look HERE
Apply now to work for Disney: Industrial Engineering Professional Internships
Fall 2019 in Lake Buena Vista – apply Here 
GradStreet 
GradStreet is looking to hire a (paid) brand ambassador at UCLA! GradStreet is an ecommerce company that's upgrading the world of graduation caps, gowns and graduation photography to make them more affordable for college students. Last year, they operated at five universities and saved students $50,000! If you are interested in applying, then email your resume and other relevant information to tim@gradstreet.com. Learn more.
RentHoop
RentHoop is looking for ambitious, curious and determined intern to join their team. RentHoop is a trusted mobile tool to assist in the search for roommates, rooms and sublets. This is a micro-internship, ranging between 1-3 months – with the goal of growing the RentHoop community and providing a stage for you to flourish, learn about technology, startups, apps, real estate and grow an app's user base from the ground up. Learn more. 
LGS Innovations Scholarship
Deadline: March 18, 2019
LGS Innovations, a technology company delivering mission-critical communications products, R&D, and supporting services to government and commercial customers worldwide, is offering $5,000 scholarships to rising college juniors or seniors or graduate-level students pursuing a STEM degree. Eligible applicants must have at least a 3.5 GPA (on a 4.0 scale) or the equivalent and must be enrolled in an ABET-accredited STEM program seeking a degree in Applied Mathematics, Computer Science, Computer Engineering, Electrical Engineering, Mechanical Engineering or Physics. 
In addition to the criteria above, some of the funds within this program give preference to those who are children or grandchildren of full-time LGS Innovations employees.
For more information and to apply, visit www.scholarsapply.org/lgsinnovations.
MicroInternships in Chicago
As a college student or recent grad launching launching your career, Micro-Internships provide a tremendous opportunity. Not only can you explore different career paths and work on interesting assignments, you can also demonstrate your abilities to potential employers while building your professional portfolio and network. Beyond that, your academic experience will improve as you apply what is taught in the classroom to the real world (and vice versa). Oh, did we forget to mention that you get paid for all of this?  For more information Click HERE
Caterpillar Corporate Internship Program 2019
Deadline: April 3, 2019 05:59 (GMT-0600) | Apply here
Eligibility: Minimum cumulative grade point average of 2.8/4.0 (no rounding) or 3.0/4.0 depending on functional area. Full-time student (12 semester hours) attending a four-year university and have completed 30 semester hours prior to the start of the internship If transferred from a two-year university, have completed 12 semester hours at the four-year university prior to the start of the internship.Be legally authorized to work in the United States Compensation and Benefits Corporate interns are well compensated with a competitive salary, paid holidays and three paid days off per internship session. Compensation is based on the number of semester hours that you have completed toward your undergraduate/graduate degree or PhD. Corporate interns can also take advantage of employee discounts on Caterpillar merchandise, cell phone service, computers and more. Location: Applicants will be considered for positions throughout the United States.
The Boeing Intern Program
Deadline: Ongoing | Apply here
Eligibility: Currently enrolled in some form of an accredited higher education
Location: Multiple Locations – Reloacton Packages Offered 
IDEO Interaction Design Summer Internship
Deadline: Ongoing | Apply here
Eligibility: Design Interns work collaboratively, creatively, and flexibly within interdisciplinary teams and with our clients. Being a designer at IDEO means you do a lot of listening, observing, brainstorming and iterating with a group of people with backgrounds very different than yours. This diversity of thought and approach results in breakthrough ideas that lead to innovative outcomes.
Location: Chicago, New York, Palo Alto and San Francisco
Arborjet Taking Root Scholarship Program
Opening May 2019
Arborjet has established its Taking Root Scholarship Program to encourage and enable bright and promising young students to fulfill their dreams of entering careers in the arboriculture industry.
Scholarships are offered for students looking to pursue full-time studies in Forestry, Plant Sciences, Horticulture, Entomology, Environmental Science or a related major at an accredited two- or four-year college or university of the student's choice.
For more information, please visit scholarsapply.org/arborjet.
BB&T Cyber Innovation Scholarship
Opening Date TBD
Application Area: Raleigh, North Carolina Area
The BB&T Cyber Innovation Scholarship is providing renewable awards of up to $10,000 to current college undergraduates and graduate students in the Raleigh, North Carolina area.
Applicants must currently be full-time sophomore, junior, senior or first-year graduate students at an accredited college or university in the Raleigh, North Carolina area, and must plan to continue their enrollment during the upcoming academic year. Applicants must also have a declared major in computer science, math, analytics, data analytics, or related area of study with the intention to work in banking, risk management, cyber or digital forensics following graduation.
To learn more and apply, visit www.scholarsapply.org/bbtcyberinnovation.
Bennett Clayton Foundation Scholarship Program
Opening January 2019
Application Area: Minnesota, Wisconsin, Iowa, South Dakota, North Dakota
The Bennett Clayton Foundation Scholarship is open to high school seniors and college undergraduates who have been diagnosed with Osteogenesis Imperfecta (OI) and who reside in Minnesota, Wisconsin, Iowa, South Dakota, or North Dakota. Applicants must plan to enroll in a full-time undergraduate course of study at an accredited two-year or four-year college, university, or vocational-technical school for the entire upcoming academic year.
All applicants will be asked to provide a doctor's statement with their OI diagnosis, as well as a personal statement describing the impact that OI has had on their life.
One undergraduate award of $3,000 will be granted; if the award recipient maintains satisfactory academic performance the award is renewable for up to three years or until a bachelor's degree is earned, whichever comes first. For more information, download the program brochure. To apply, complete this PDF application.
Bonnie Tiegel Memorial Scholarship Program
Opening April 2019
For more than 20 years, producer Bonnie Tiegel was "the heart and soul" of Entertainment Tonight. To honor her memory, CBS Television Distribution is proud to present the Bonnie Tiegel Memorial Scholarship Program.
The program will provide $2,500 scholarship awards for up to five (5) students pursuing an undergraduate degree in broadcast journalism, communications or journalism. Applicants must be high school seniors, high school graduates or current postsecondary undergraduates, and must be planning to enroll in full-time undergraduate study for the entire upcoming academic year.
To learn more, visit scholarsapply.org/tiegelmemorial.
Book Industry Charitable Foundation (Binc) Scholarship Program
Opening January 2019
The Binc Scholarship Program is open to bookstore employees, bookstore owners, former Borders employees and dependents* of bookstore employees, owners and former Borders employees who plan to enroll in full or part-time undergraduate or graduate study at an accredited two or four-year college, university or vocational-technical school for at least half of the upcoming academic year.
*Dependents include children under the age of 25, spouses and qualified same-sex partners.
Find out more and apply at https://www.scholarshipamerica.org/binc.
Bristol-Myers Squibb Scholarship for Cancer Survivors
Opening February 2019
The Bristol-Myers Squibb Scholarship For Cancer Survivors provides assistance to cancer survivors who plan to continue their education in college or vocational school programs.
Applicants must be cancer survivors, age 25 and under, who are high school seniors or graduates, or current postsecondary undergraduates. To be eligible, you must be planning to enroll in full-time undergraduate study at an accredited two- or four-year college, university or vocational-technical school for the entire upcoming academic year.
Up to 25 students will receive $10,000 scholarship awards. (Funds for this scholarship were provided by a donation from Bristol-Myers Squibb.) Awards are not renewable, but you may reapply each year that you meet eligibility requirements. To learn more, visit learnmore.scholarsapply.org/cancer-survivors.
The Cash Store Continuing Education Scholarship Program
Opening April 2019
The Cash Store Continuing Education Scholarship Program is offering scholarships to high school graduates, current undergraduates or graduate students at least 25 years of age with a minimum GPA of 2.75 on a 4.0 scale. Up to five (5) awards of $1,000 will be granted each year. Awards are one time only. Only the first 200 submitted applications will be accepted.
For more information, please visit www.scholarsapply.org/cashstore or www.cashstore.com/scholarship.
Catch a Break! Scholarship
Deadline: March 15, 2019
Application Area: Minnesota
The Catch a Break! Scholarship Program is offering scholarships up to $10,000/year. The program is intended to enable recipients to graduate debt-free following four years of study. Applications are open to Minnesota residents who demonstrate academic potential and financial need and who plan on attending a four-year public college or university in Minnesota. For more information and to apply, please visit scholarsapply.org/catchabreak.
Voya Unsung Heroes
Deadline: April 30, 2019
The Voya Unsung Heroes Awards Program annually provides grants to K-12 educators who are utilizing new teaching methods and techniques for classroom/school projects to improve learning. Educators are welcome to submit grant applications describing projects they have initiated or would like to pursue. Each project is judged on its innovative method, creativity, and ability to positively influence students. Each year, one hundred educators are selected to receive $2,000 each to help fund their innovative class projects. Three recipients are then selected to receive additional top awards of $5,000, $10,000, and $25,000.
Applicants must be employed by an accredited K-12 public or private school located in the United States and must be full-time educators, teachers, principals, paraprofessionals, or classified staff with projects that improve student learning. Find out more and apply at www.scholarsapply.org/unsungheroes.
Aliyah – Cue Career intern
went to the 500 Startups #DiversityandUnity Summit in NYC – in this video she discusses the event and answers other students' questions.
In this video Students discuss the importance of landing internships and how important it is to hustle and network:
Apprenticeship to Get Boost from Changes to Minimum Qualifications for Instructors
Interest in registered apprenticeship programs is on the rise in California, but qualified instructors are in short supply. To increase community colleges' hiring pools, the Board of Governors earlier in the year approved historic 
changes to minimum qualifications for apprenticeship instructors
. Dr. Lynn Shaw, Interim Director of Workforce and Economic Development, led the effort for more than two years in 
collaboration
 with labor, Academic Senate and the California Apprenticeship Council.
"The ability to increase our number of apprenticeship instructors eligible to teach will bring current industry expertise into our classrooms. More apprentices means increasing the number of job-ready students we can deliver to California's employers," said Shaw. "This is a win-win-win."
NOW – The Skills Gap – -Where are the job openings?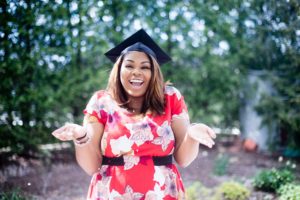 It pays to be a blockchain engineer
Demand for blockchain engineers has skyrocketed since last year.  Blockchain engineers are making between $150k and $175k on average — heartily surpassing the typical software engineer's $135k salary.Software Developer still takes the No. 1 spot as the Best Job overall. Dentist ranks at No. 2, followed by physician assistant at No. 3 and nurse practitioner at No. 4.
This is the first time since 2015 that a health care job has not topped the list, though health care positions continue to dominate the 2018 rankings due to a combination of high salaries and low unemployment rates. In addition to taking 47 of the 100 Best Jobs, the majority of the Best-Paying Jobs are also in health care. With an average salary of $269,600, anesthesiologist tops the list, followed by surgeon at No. 2 and obstetrician and gynecologist at No. 3.
Home Health Aide has a forecasted growth of 47% in the coming eight years. Employment of Personal Care Aides is anticipated to grow 39% over the same time frame. That translates to almost half-a-million and three-quarter-million new positions in each field, in less than a decade's time.
In fact, five of the 10 toughest jobs to fill in 2018 are in healthcare, and appear here because of the high demand.
Nurse Practitioners, with a growth outlook of 31%, and Physical Therapists at 34%, are two of the most in-demand fields tracked in the Jobs Rated report. The American Physical Therapy Association has forecast shortages in the profession, and the solution may not be as simple as adding new Physical Therapists to the workforce, as it is retaining current workers.
A similar challenge befell various trade professions during the recession. While Construction Laborer and Truck Driver possess two of the lower eight-year growth outlooks of the 10 toughest jobs to fill, the professions are in very high immediate demand as a result of employment and skills gaps. According to the American Trucking Associations, more than 70 percent of goods consumed in the U.S. are delivered by truck, and the industry needs to hire almost 900,000 more drivers to meet rising demand. The Bureau of Labor Statistics predicts that there will be hundreds of thousands of new job openings in the construction industry by 2026.
New 
Study
 Finds Most College Graduates Who Start Out Underemployed, Stay There
Women are more likely than men to be underemployed in first job with lasting consequences.
Summer 2019 Internship Opportunities with Emerson Collective
Deadline: Applications are considered on a rolling basis until March 25, 2019. Applicants will be informed whether or not they are continuing in the selection process by April 23, 2019; Apply HERE
Eligibility:Undergraduate college students are invited to send a resume and a short (<250 words) note about your interest in the role to recruiting@emersoncollective.com. You are welcome to apply for up to two positions. In your application email, please use "EC Internship Application" as the beginning of your subject line. Then, please list the team* to which you are applying. For example: "EC Internship Application – Marketing and Communications." If you are applying to two teams, please submit two separate emails and be sure to denote your preference in the note.
Location:  Elemental Excelerator placements will be located with portfolio companies around the Bay Area.         The XQ intern will be based in Oakland, California.     The Public Affairs and Immigration interns will be located in Washington, D.C.   All other roles will be based in our Palo Alto office.
Compensation:  EC offers competitive compensation for this role – please inquire for more information. Lunch is provided.
Trip to Argentina – South American Business
Deadline:  April 30th 2018 l Apply here
The South American Business Forum is looking for 100 current undergraduate or graduate
students (or graduates post 2017) to visit Buenos Aires, Argentina on August 3-5 for their signature symposium. If accepted, students will receive accommodation, transfers, entrance and all meals covered by the SABF. Interested in meeting passionate students and future leaders from across the globe?
Learn more about the Forum here and
 direct questions to the SABF 
here
.
The Memphis Urban Fellows Program (MUFP)
Deadline: May 4, 2018 00:00 (CEST) | Register here
Minimum Qualifications:  This program is for current college/graduate students or those who have graduated within the last two years.   Urban Fellow Interns are paid $12/hr for their service to the City of Memphis. Additionally, participants are afforded the chance to earn college credit hours for their participation in the Urban Fellows Program. All documentation required for college credit must be completed by the student, with necessary support from their Mentor.  Interns are expected to commit a minimum of 10 hours per week, a maximum of 28 hours, to their assigned service centers for the duration of the program.
Special Requirements
Important Dates – Urban Fellows Summer Session 2018
*All dates are subject to change at the discretion of the program coordinator*
Orientation: June 12th
Report to City Divisions: June 12th – August 15th
The Harley Davidson Find Freedom Internship
Deadline: May 11, 2018 00:00 (CEST) | Register Here
#FINDYOURFREEDOM INTERNSHIP
Do you hate the idea of interning for 40 hours a week in a cube lit by fluorescent lights? Do you want to grab life by the handlebars and take on the world? Then this is the summer job for you.
This 12-week internship is designed to give you hands-on experience in integrated marketing communications. We'll teach you to ride, give you a bike and pay you to discover motorcycle culture while you find your freedom on the open road. And at the end of it all, you'll get to keep a bike*. Yep, you read that right. It's yours.
Microsoft Imagine Cup 2018
Deadline: May 31, 2018 00:00 (CEST) | Register here
Eligibility: All students at accredited schools around the world are eligible.
Prizes: up to USD 100,000,-
Imagine Cup is a global competition that empowers the next generation of computer science students to team up and use their creativity, passion and knowledge of technology to create applications that shape how we live, work and play.
NextGen Rising Summer Fellowship
Deadline: Ongoing | Apply here 
Eligibility: NextGen Rising is proud to announce our Summer Fellowship program, the premier organizing training program for students and young people working to lead the youth wing of the Resistance to Donald Trump. NextGen Rising is seeking passionate and hardworking individuals to embark on a 10-week fellowship program, starting May 31 and ending August 9, that teaches young changemakers the art and science of community organizing, civic engagement, and electoral organizing.
Locations:
NextGen Rising Summer Fellowship (Arizona)
NextGen Rising Summer Fellowship (California)
NextGen Rising Summer Fellowship (Florida)
NextGen Rising Summer Fellowship (Iowa)
NextGen Rising Summer Fellowship (Michigan)
NextGen Rising Summer Fellowship (Nevada)
NextGen Rising Summer Fellowship (New Hampshire)
NextGen Rising Summer Fellowship (Pennsylvania)
NextGen Rising Summer Fellowship (Virginia)
NextGen Rising Summer Fellowship (Wisconsin)
NBC News and MSNBC East Coast Internship Program – Fall 2018
Deadline: JUNE 15, 2018 I Apply here
Eligibility:  In pursuit of an Associate, Bachelor or Graduate degree at an Accredited Institution and be able to provide documentation to confirm your degree progress.
Location: New York, The United States
SpaceX Engineering Internship 2018
Deadline: Ongoing | Apply here
Eligibility: Currently enrolled in a College/University program related Engineering. SpaceX engineering interns play a significant role in the design, development, testing and manufacturing of spaceflight hardware.
Location: Irvine, CA
WHO Internships 2018
Deadline: June 30, 2018 00:00 (CEST)| Apply here
Eligibility: Candidates must have completed three years of full-time studies (bachelor's level or equivalent) at a university or equivalent institution prior to commencing the assignment; AND be enrolled in a course of study at a university or equivalent institution leading to a formal qualification (applicants who have already graduated may also qualify for consideration provided that they start the internship within six months after completion of their formal qualification).
Location: WHO offers internships globally in regional offices, as well as at headquarters
The Risk Management Association Foundation offers scholarships to students in an undergraduate program who are interested in working in the banking industry after graduation.  APPLY HERE
The RMA Foundation is awarding over $200,000 annually in scholarships ranging from $2,000 to $8,000. Winners may reapply for continuation of their scholarships for up to two additional years, provided each student fulfills the renewal requirements and maintains their free student membership with RMA.
As a not-for-profit, member-driven professional association, RMA promotes a community of like-minded banking professionals who share ideas and experiences to advance the use of sound risk management principles in the financial services industry.