Career Outlook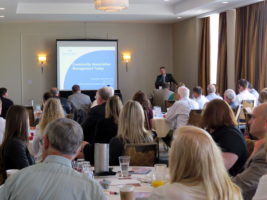 Community managers are the professional backbone of the community associations they serve, providing expertise that is crucial to the successful operation of homeowners associations, condominiums, cooperatives and other planned communities.
In 2018, there were an estimated 347,000 community associations in the United States, representing nearly 27 million housing units. An estimated 60-70% of these communities are professionally managed, and these numbers are projected to grow, as 61% of new housing built in the US is in a community association.
There are more than 55,000 community association managers, and more than 100,000 people work in as many as 8,000 management companies. These numbers continue to grow, providing stability and growth to the career of community association management.