Careers Represented by Association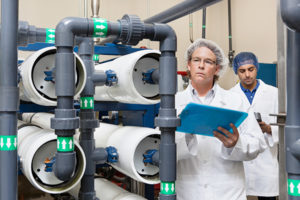 Food Quality & Microbiology – Food microbiologists play a critical role in making sure food is safe to consume. They have expertise in a variety of scientific disciplines.
Food Engineering – Food engineers design and develop systems for processing, storing, packaging, and handling food.
Product Development – Developers, working as part of a team, continually strive to create high quality, nutritious products that taste good and are affordable for consumers.
Food Chemistry – Food chemists develop and improve foods and beverages; analyze methods of cooking, canning, freezing, and packaging; and study the effects of processing on food.
Sensory Science – Sensory scientists work to understand the characteristics of foods and how consumers perceive them. They ensure the foods we eat are appealing in addition to being safe and nutritious.
Food Marketing & Sales – Food marketing and sales professionals communicate through technical presentations, trade shows, print and virtual media, and face-to-face meetings with product developers.