Brief Overview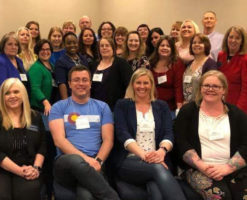 The National Federation of Paralegal Associations, Inc., promotes a global presence for the paralegal profession and leadership in the legal community.
NFPA prides itself on the professionalism of its members and routinely monitors legislation, case law, proposed changes to the rules of responsibility and ethics opinions that affect the paralegal profession.
As defined by the National Federation of Paralegal Associations, a Paralegal is a person, qualified through education, training or work experience to perform substantive legal work that requires knowledge of legal concepts and is customarily, but not exclusively, performed by a lawyer. This person may be retained or employed by a lawyer, law office, governmental agency or other entity or may be authorized by administrative, statutory or court authority to perform this work. Substantive shall mean work requiring recognition, evaluation, organization, analysis, and communication of relevant facts and legal concepts.