Brief Overview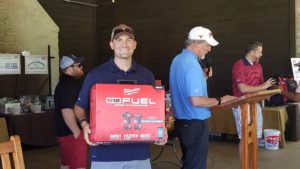 PHCC Texas is your Resource for Leadership, Networking, Advocacy, Texas Preferred Service Providers, and Education. PHCC Texas proudly provides Texas State Board of Plumbing Examiners approved plumbing continuing education and HVAC continuing education, plus training in Medical Gas, Residential and Commercial Code, OSHA, Lead Paint Certification, Fire Sprinkler Installation, and Backflow Prevention Tester.  We also offer test prep training for the Master Test, the Journeyman Tradesman Test and a revolutionary Plumbing Apprenticeship Training Program. Our instructors are qualified, experienced, and professional.  Year round classes are generously discounted for all PHCC members and their employees.
We are driven by the needs of our members to add value by: Being the primary legislative and regulatory watchdog and advocate for the plumbing, heating and cooling industry in Texas; delivering quality education events and opportunities including pre-licensing preparatory courses and state-mandated continuing education programs; developing and subscribing to the highest level of ethical standards and other measures of excellence for our customers satisfaction; providing information dissemination through a variety of forms including networking, mentoring and collaborative contractor problem solving; and creating cooperative discount product and service opportunities to assist our members in remaining competitive.
We take great pride in our reputation as not only a leading provider of plumbing continuing education and HVAC continuing education but also as a strong advocate working on behalf of the plumbing, heating and cooling industry.  It is only through the support of our membership that we are able to stay at the forefront of our industry, offering first-rate service to our members.