Brief Overview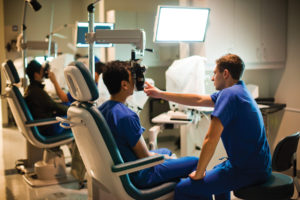 The Association of Schools and Colleges of Optometry (ASCO) is the academic leadership organization committed to promoting, advancing and achieving excellence in optometric education. Since 1941, ASCO has achieved this vision by representing the interests of institutions of optometric education, enhancing the efforts of these institutions as they prepare highly qualified graduates for entrance into the profession of optometry and serving the public's eye and vision needs.
ASCO proudly represents all accredited schools and colleges of optometry in the United States and Puerto Rico. ASCO also has Associate and Affiliate members and organizations.
ASCO's activities cover a wide range of programs including applicant development and diversity, faculty and executive development, advocacy, residency promotion, data development and communications.