Brief Overview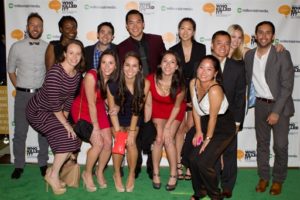 ThinkLA is a Media, Marketing, and Advertising Collective with a mission to connect, inspire and educate theLA marketing community. ThinkLA was born to promote Los Angeles as a world center of creative thinking and innovation in marketing and media and to bring more clients and talent to the region, and we are proud to say that we couldn't do that without our talented ThinkLA staff and devoted board and committee.
We believe that the best ideas come from collaboration. We showcase innovative and results-oriented interactive marketing. In doing so, we increase our collective knowledge and inspire future success.

We connect and elevate the awareness of LA's creative community among national marketers by fostering ideas, business and talent.
We inspire through education, social and philanthropic events that align with the needs of the ad community.
We educate, offering training support with an emphasis on diverse multi-cultural representation and improving skills in emerging areas of marketing.